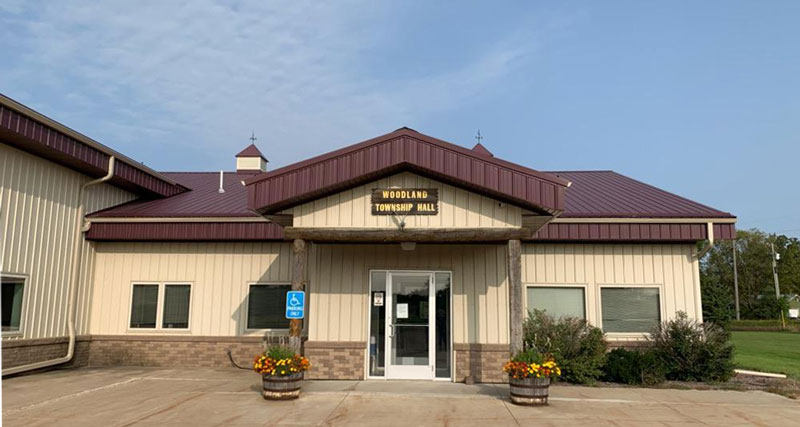 Woodland Township is located in Wright County, Minnesota, United States. Woodland Township was organized in 1858, and named for the original tracts of woodlands within its borders. Woodland Township's geographical area is approximately 36 square miles. Woodland Township has many farms and living in Woodland Township offers residents a rural feel with most residents owning their homes. Many retirees live in Woodland Township.. The public school districts that serve Woodland Township are Watertown-Mayer #111, Buffalo-Hanover-Montrose #877, Howard Lake-Waverly-Winsted #2687, Delano #879. The estimated population of Woodland Township as of 2020 census  is 1,154 (422 households).
Township hall and maintenance building is located at 9065 Clementa Ave SW, Montrose, MN 55363
Hall Telephone Number: 763-658-4252     E-mail: woodland.township@gmail.com
Meetings take place the second Monday of each month at 7:00 p.m. in the Woodland Township Hall, located at 9065 Clementa Ave SW, Montrose, MN 55363 or as posted. If you wish to be on the agenda please contact the clerk by e-mail at woodland.township@gmail.com.